The LTD Condos at 15 Bruyeres Mews was completed in 2012 and was designed by the renowned local architects at ArchitectsAlliance, Quadrangle Architects as well as the cutting-edge firm of RAW Design.
Bordering onto Bathurst St., LTD Condos by Malibu, is a boutique style condo in the Fort York neighbourhood. It stands at 15 storeys high, houses a comfortable 199 residential homes and boasts a fifth-floor, south-west facing roof-top terrace on the podium-level. Located beside its sister Malibu at 600 Fleet to the south, LTD Condo at 15 Bruyeres Mews offers a unique and stylish space for living with easy access to transit, the highways, the lake shore and many nearby amenities. Conveniently close to downtown, LTD also stands for Living Totally Downtown. The entertainment district and the downtown business district are only minutes away. The architects Quadrangle and RAW Design in Toronto are known for their innovation of design with a concentration on making living spaces in cities that revolve around European style of community living.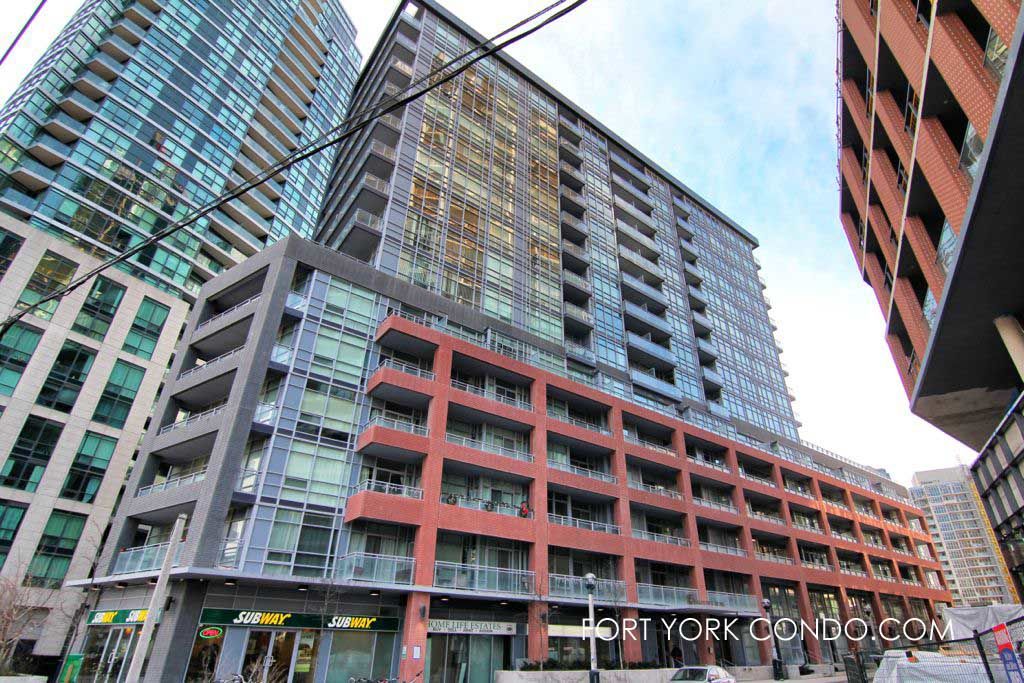 LTD stands for "Living Totally Downtown", or "Lakeshore To Downtown".  Compared to some of the neighbouring buildings LTD at 15 Bruyeres Mews is a boutique building of only 187 residential suites on 15 floors.  The smallest studio suites are just over 400 square feet, while the larger suites are over 1000 square feet.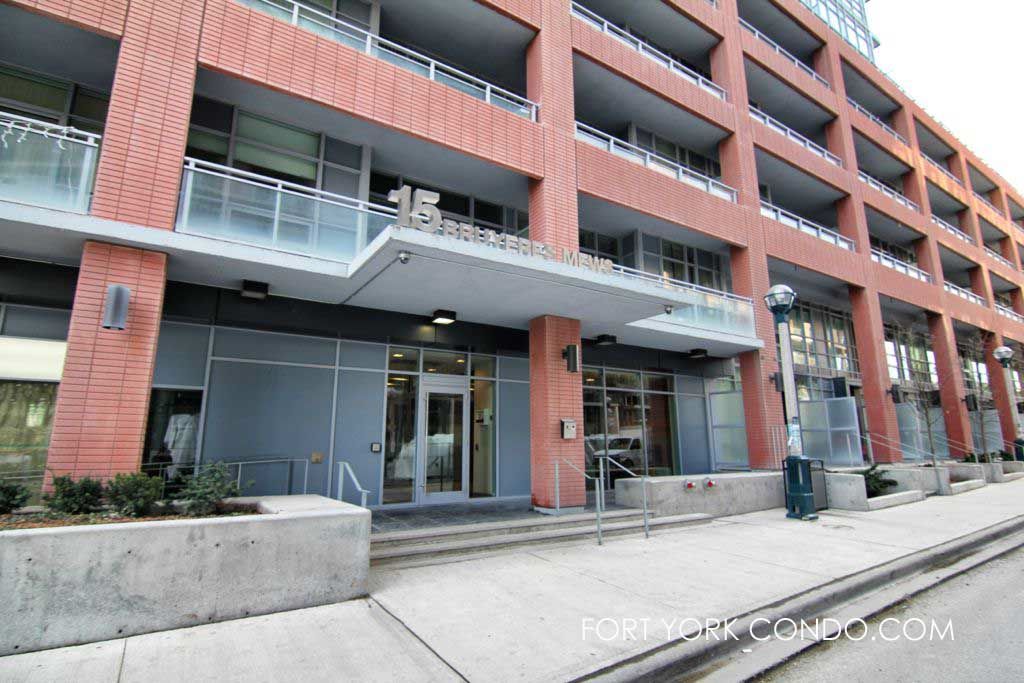 Building Amenities include:
24 hour Concierge and building Security
Roof-top deck/garden with BBQs, cottage-style wooden tables/chairs and loungers
State-of-the-art fitness centre with weights, cardio and aerobic area
Lounge with bar, fireplace and walkout to terrace
Meeting room and guest suites
Large multimedia/party room wide flat screen TV with billiards and kitchenette
Ample visitor parking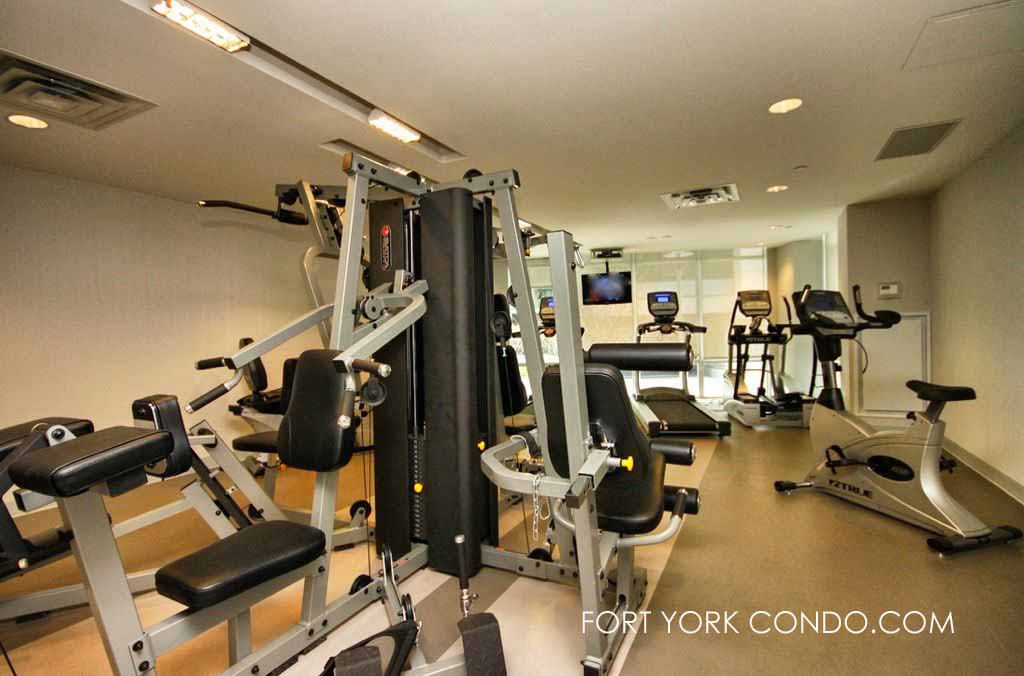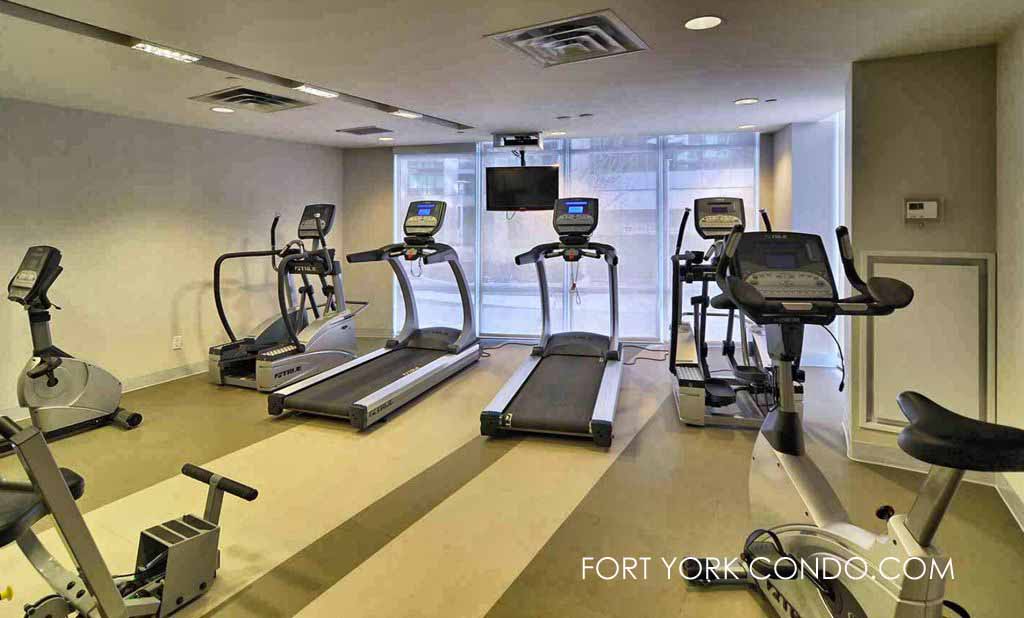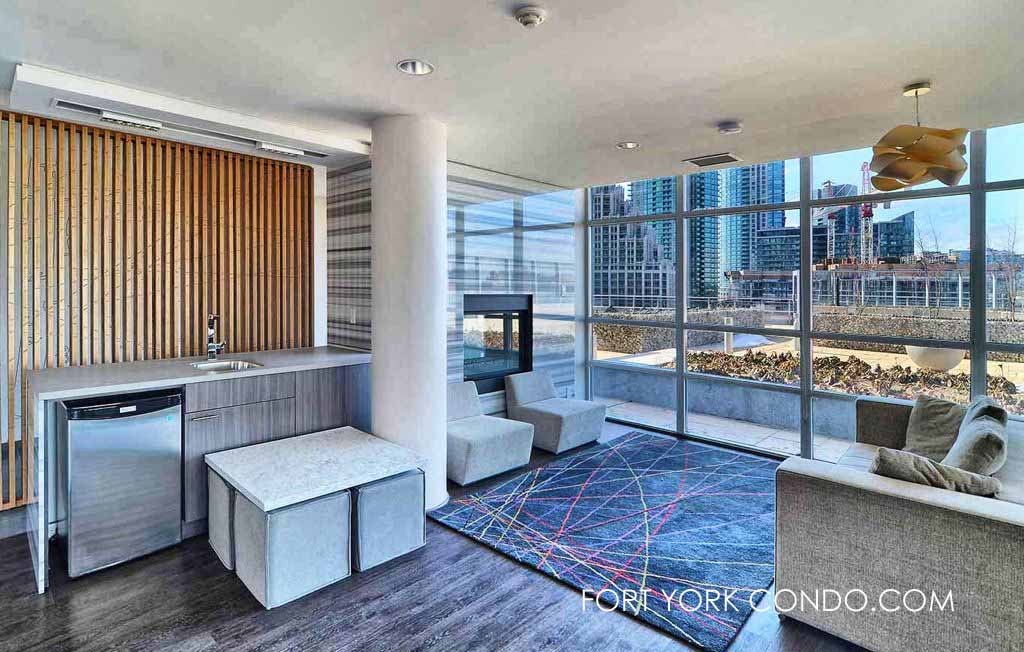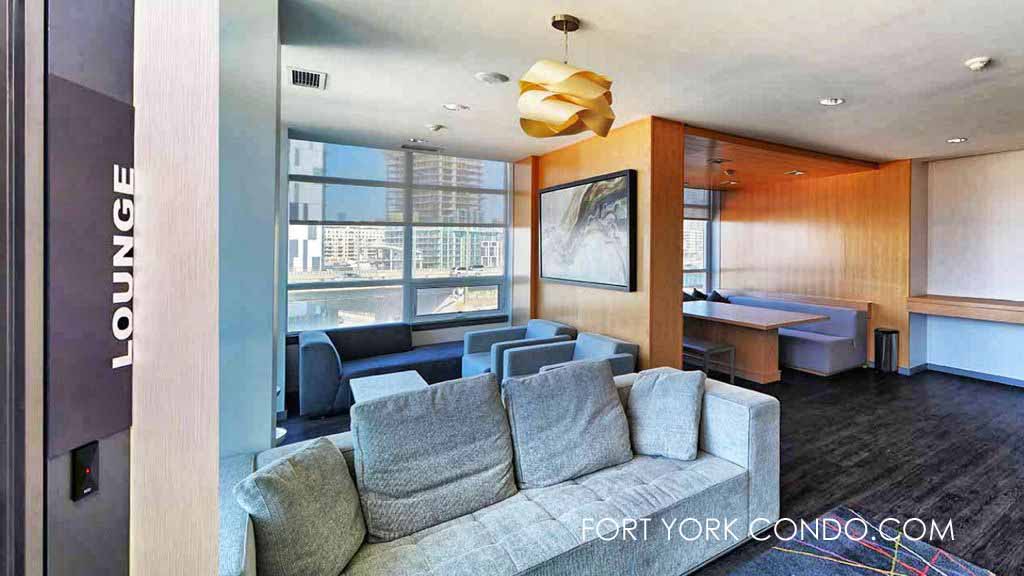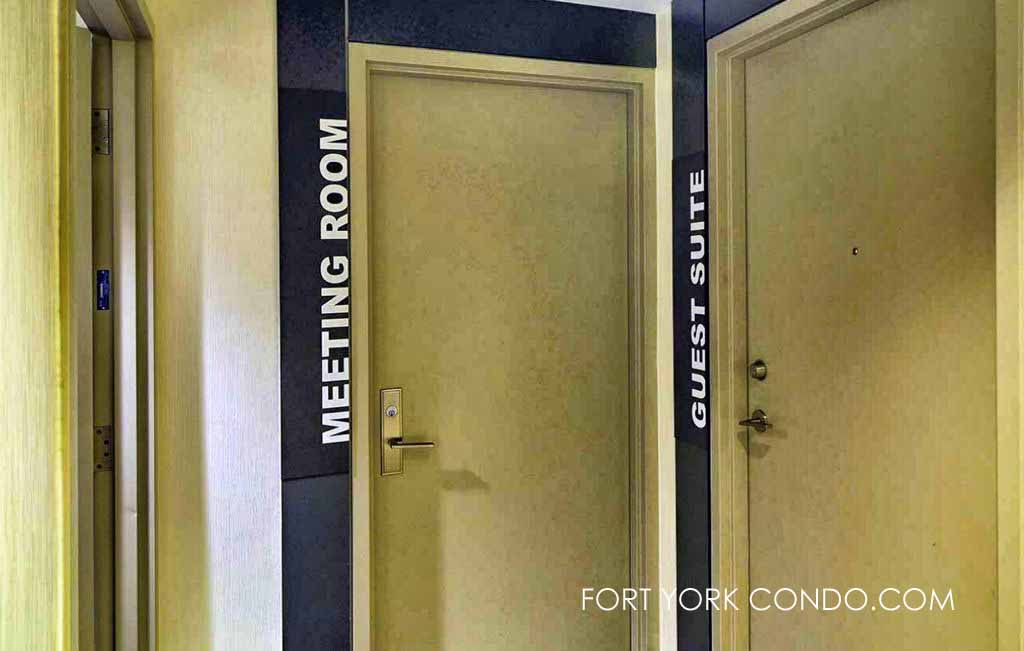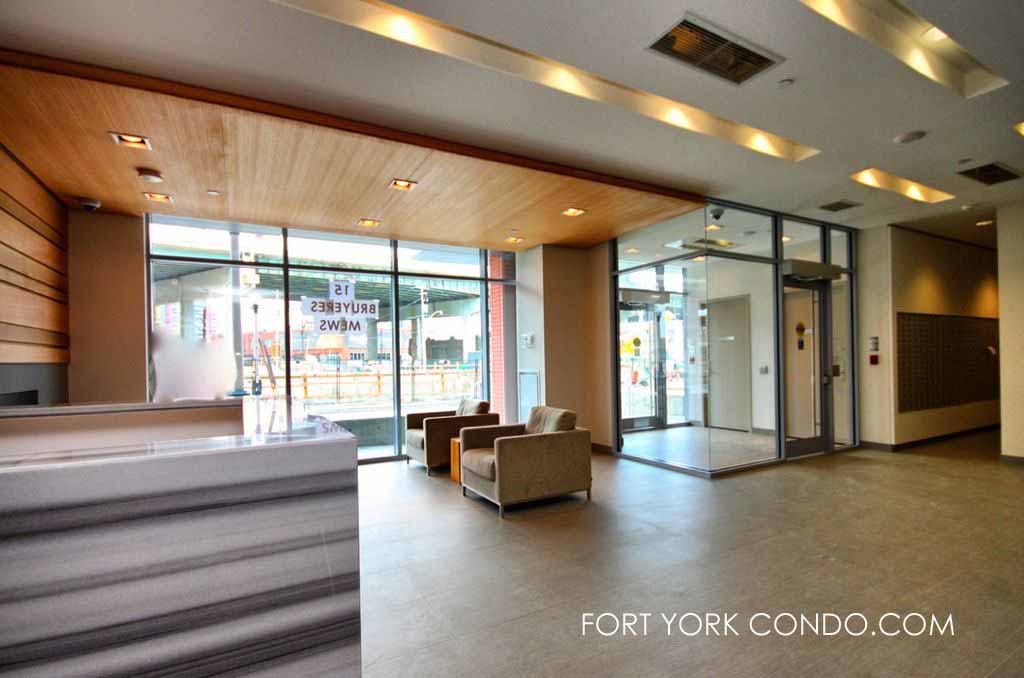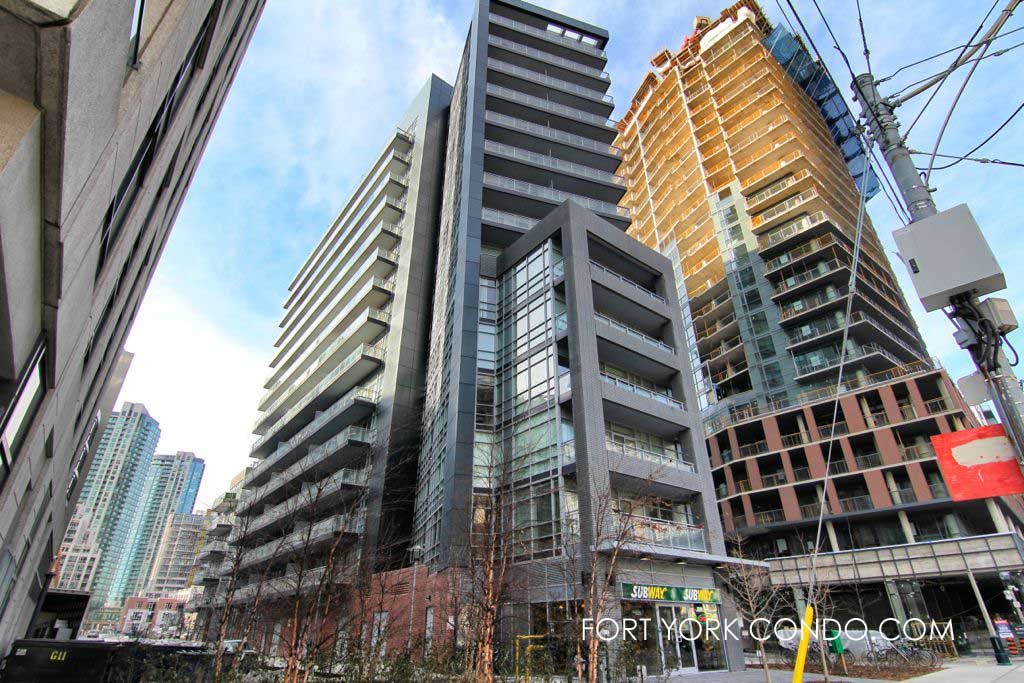 15 Bruyeres Mews Concierge Phone Number:  TBD
15 Bruyeres Mews Property Manager:  416-847-7228 (Ben Nati, Manager) (First Service Residential)
15 Bruyeres Mews Postal Code:  M5V 0A7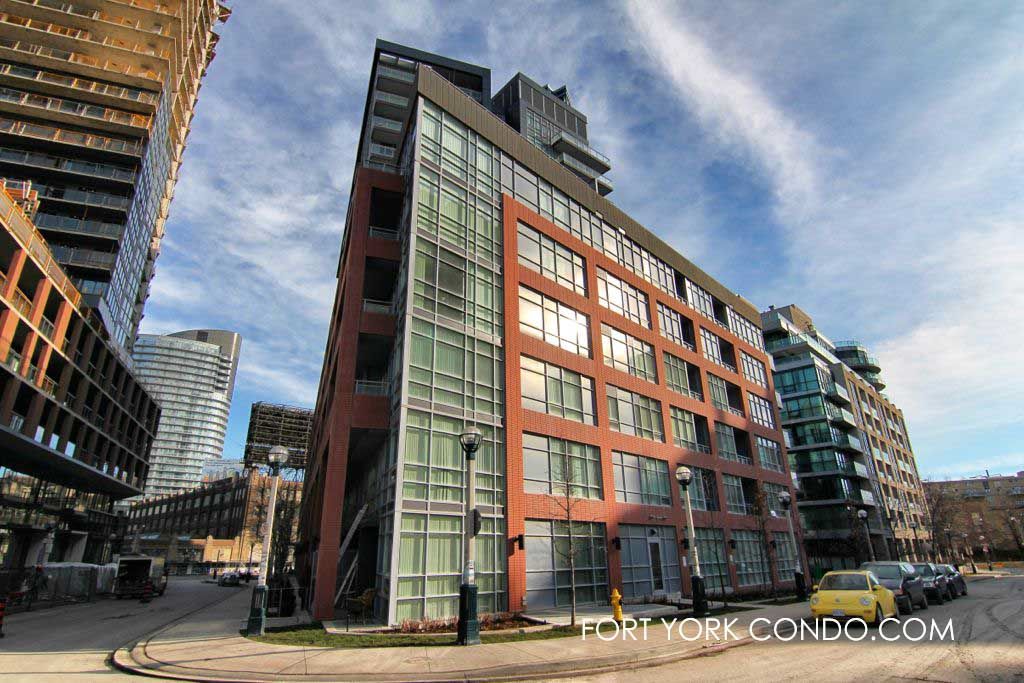 Here's a limited selection of listings at 15 Bruyeres Mews.
Contact Us for ALL available listings at the LTD Condos.
There's a Starbucks right beside 15 Bruyeres Mews.