38 Grand Magazine St – York Harbour Club
The York Harbour Club condo development at 38 Grand Magazine St was completed in 2014 and is built in with visual reference to the glamorous Art-Deco style that was popular in the 1920s-era building in the neighbourhood such as the Tip Top Tailor building, the Loblaws warehouse building and the Crosse and Blackwell building.  The York Harbour Club is phase 3 of the West Harbour City condos.
A stone's-throw to the waterfront, parks and the Martin Goodman Trail, this twenty-storey structure comes with a state-of-the-art Green/Living Roof with spectacular views of the lake and downtown. Along with a 3rd story Terrace with an Outdoor Pool and Barbecues, the York Harbour Club also features three Guest Suites. In addition to the tower itself, there are six three storey Townhouses which are Work-Live homes accessible on street level.
Since 1982, Plaza Corp developers of Toronto have set the industry standard for high quality condo construction. This spectacular condominium, along with its sister building at 35 Bastion St, was designed by Quadrangle Architects with a luxury cruise ship as its inspiration!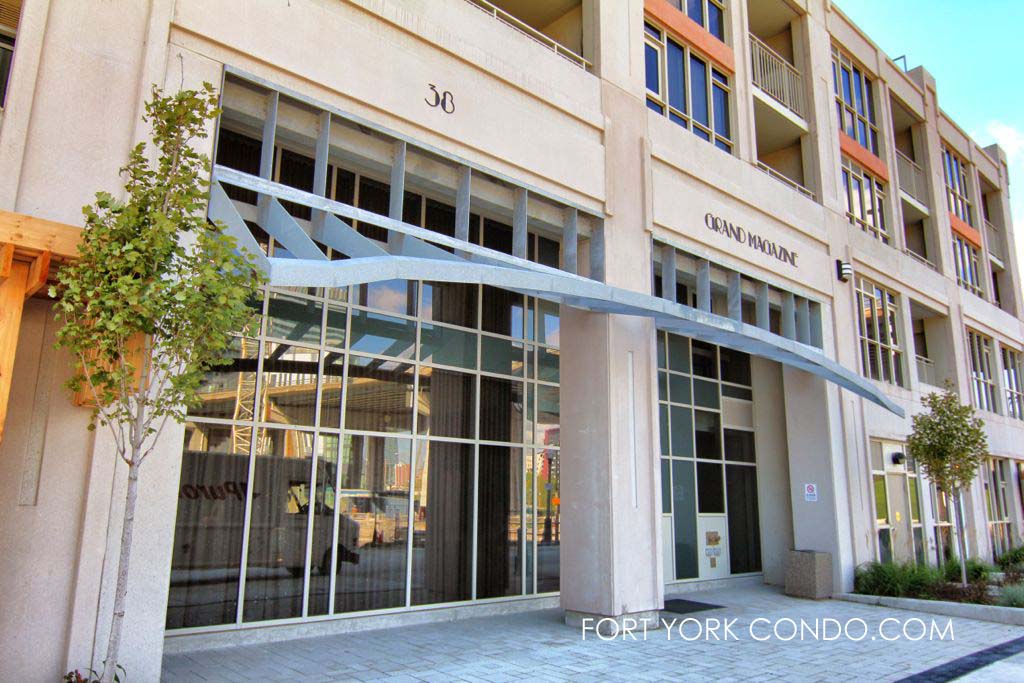 The condo building is Phase Three of the West Harbour City condo development by Plaza and is currently under construction.  Phase 1 of West Harbour City was 628 Fleet and Phase 2 was 21 Grand Magazine St.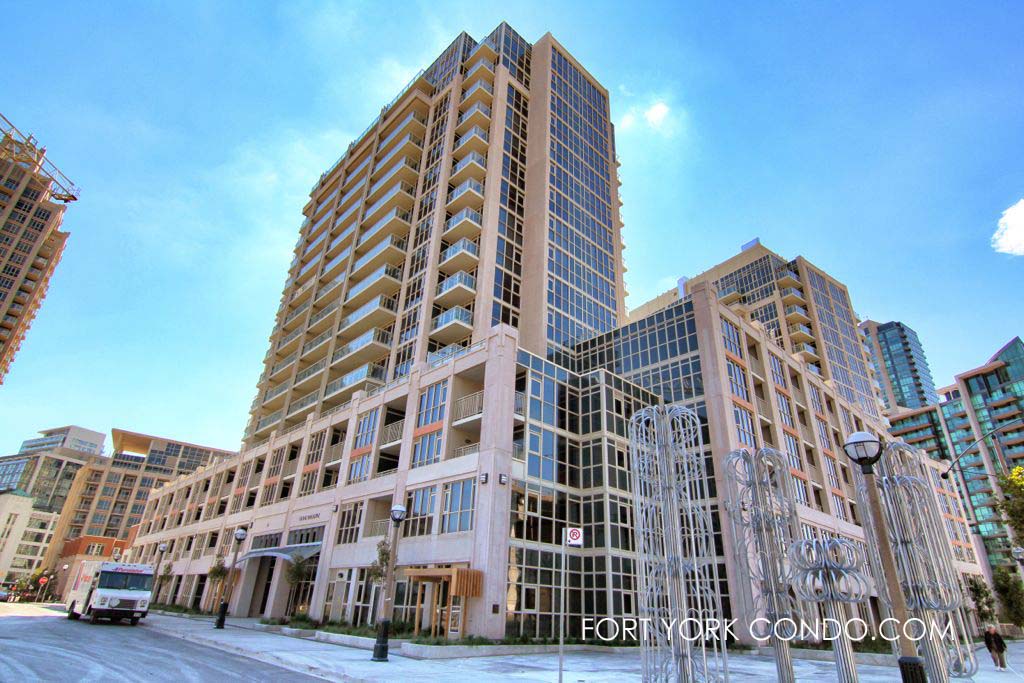 Each of the three phases embodies an art deco influence which makes them distinctive in the Fort York neighbourhood and ties them in visually with the heritage Loblaws building at Lakeshore and Bathurst as well as the Tip Top Lofts building across the street.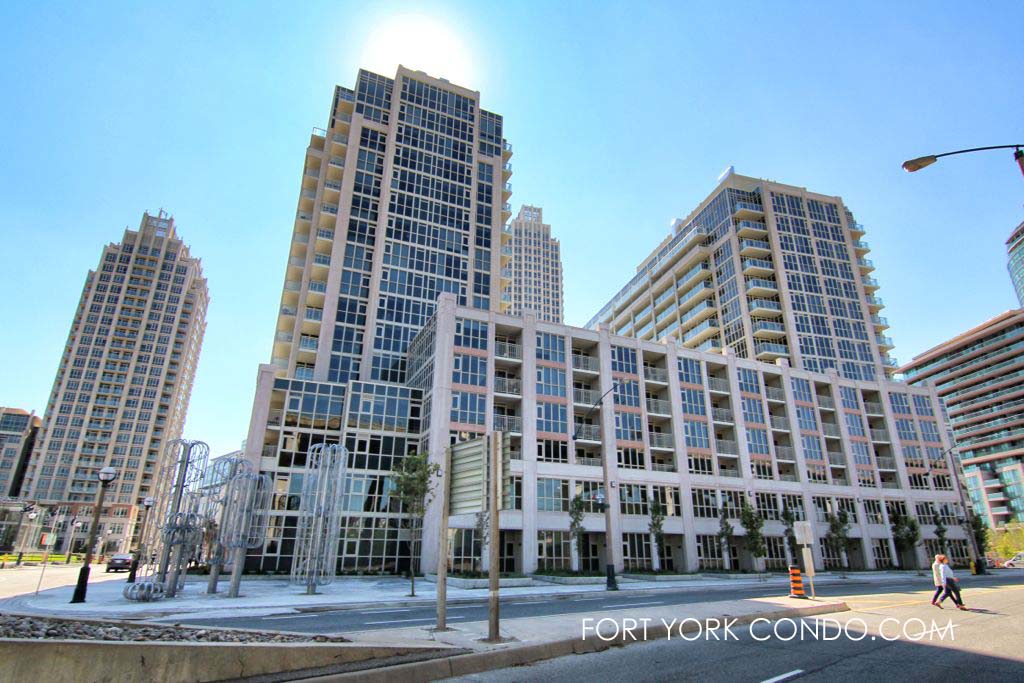 The building borders onto the newly developed June Callwood Park.
38 Grand Magazine St Concierge Phone Number:  TBD
38 Grand Magazine St Property Manager:  647-341-7200  or 647-725-6622  (Berkley Property Management)  Property Manager:  Mr. Frank J. Travelho.  Email:  ftravelho@berkleypm.ca
38 Grand Magazine St Postal Code:  M5V 0B1
38 Grand Magazine St shares building amenities with 35 Bastion St, and these amenities include:
 – 24 Hour Executive Conceirge and Security Service
– Extensive Terrace with BBQ area and Outdoor Pool
– Full size Multi-Media room, Flat-Screen TV and Billiards table
– Party Room that can accommodate large groups. Access to Terrace
– Top of line Sauna, showers and change rooms
– Exceptionally large and fully equipped Gym and Yoga room
– Extensive Bike Locker Storage and outdoor Bike Racks
– Large Meeting Room
– Visitor Parking with over 50 spaces
– 1 Parking and 1 Storage Locker typically included with 2 bedroom units
– 1 Storage Locker typically included with 1 bedroom and Studios
– Heating: Forced Air and Natural Gas
– Cooling: Central Air conditioning
Here's a limited selection of listings at 38 Grand Magazine St.
Contact Us for ALL available listings at The York Harbour Club Condominium (West Harbour City Phase 3).