Garrison Point Condos is a pre-construction condo project.  It is being developed by Cityzen, Fernbrook and Diamond Corp,  the same team of developers that built the now world-renowned Marilyn Monroe Towers near Square One in Mississauga.   The condo project will bring a number of much-needed family-friendly amenities into the area including an olympic-sized outdoor swimming pool, parkland and a beautiful ribbon-like pedestrian and bicycling bridge that will link Liberty Village with the Fort York neighbourhood and King West.  The development plans will also include two-stories of retail on the podium level of the buildings making room for vital retail space.
Garrison Point condos is located at the main entrance of Liberty Village, immediately north of historic Fort York.   The land that it occupies is also known as The Ordnance Triangle.  This name comes from the fact that it is a triangular piece of land bounded by two urban rail tracks to the north and south and by Strachan Ave to the west.
Scroll down this page for exterior renderings of the Garrison Point condo buildings, the Garrison Point amenities and views of the Ordnance triangle lands and public amenities as they will be developed.  All the Garrison Point floor plans are located below on this page.  Contact us by filling in the form at the side to receive the latest availability and pricing for these condo suites at Garrison Point.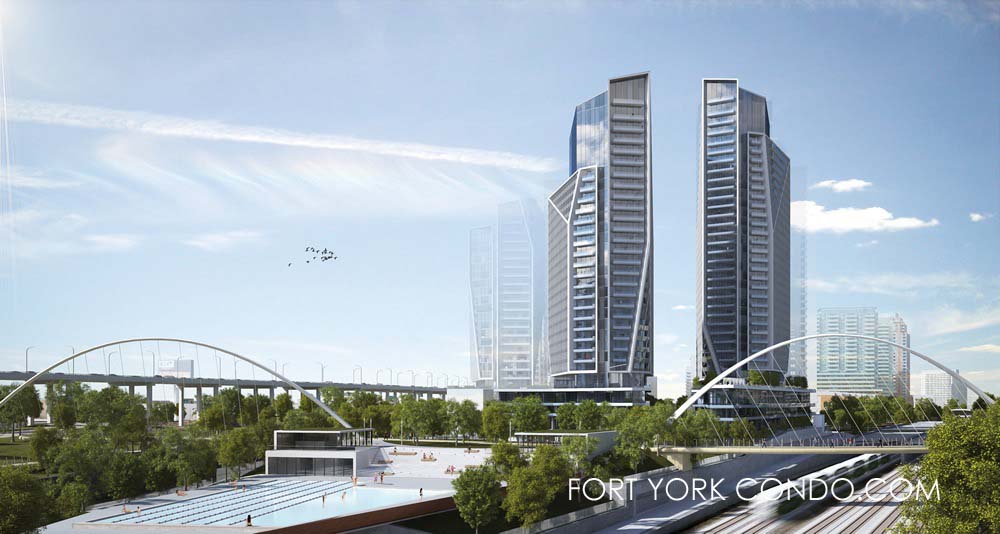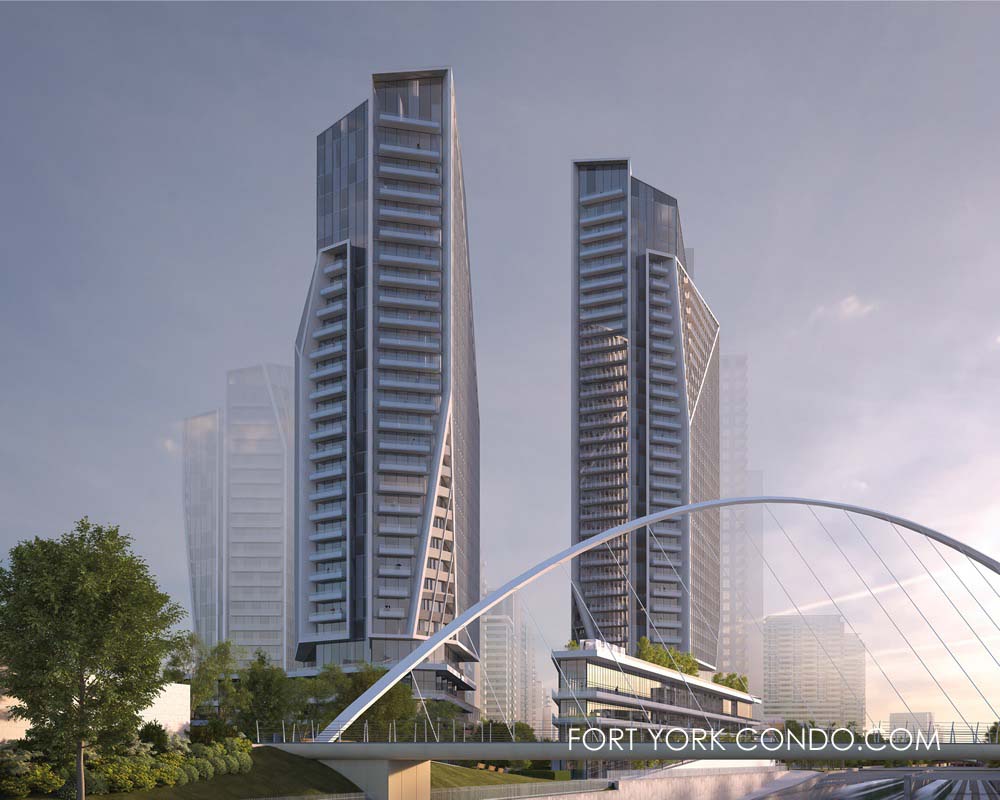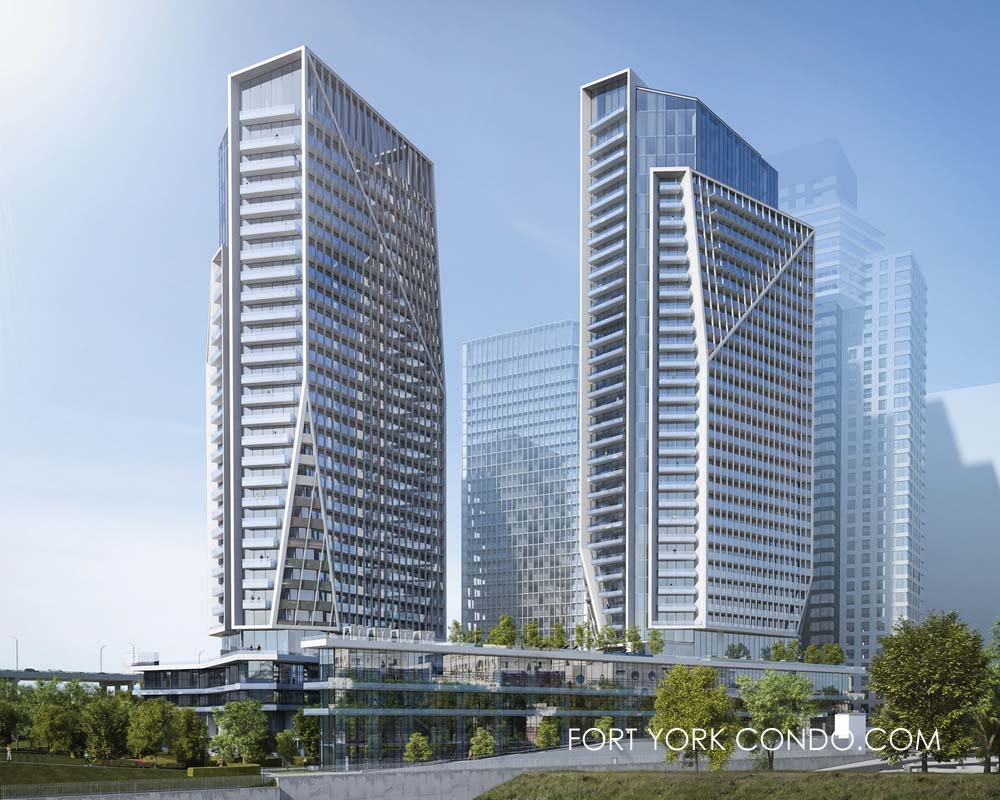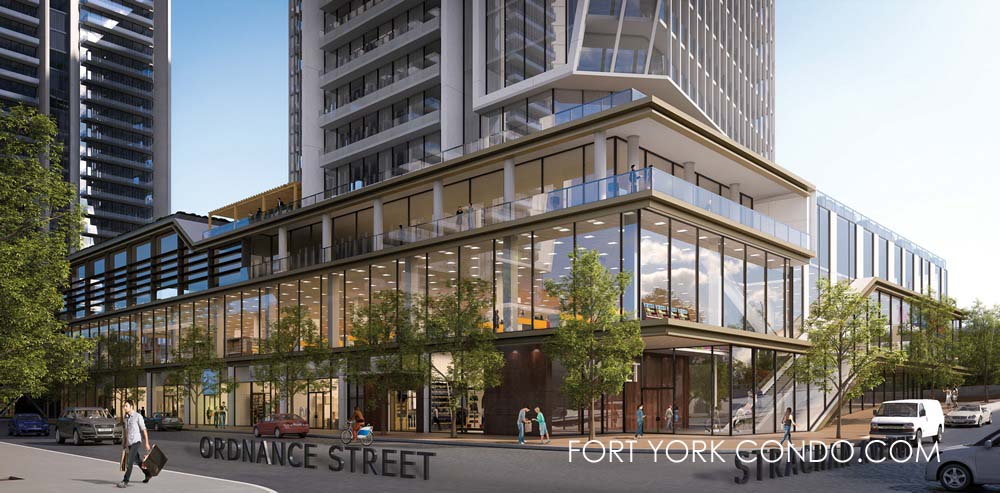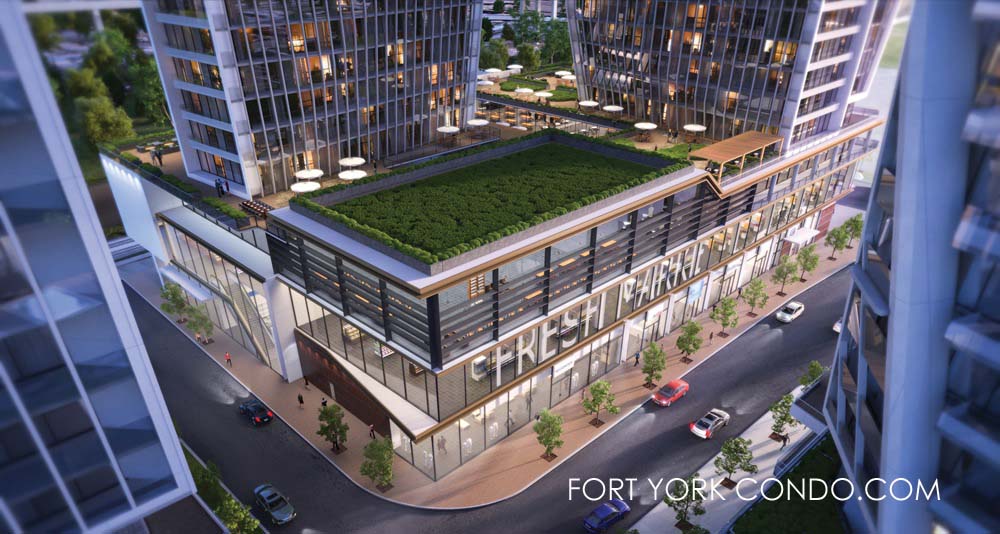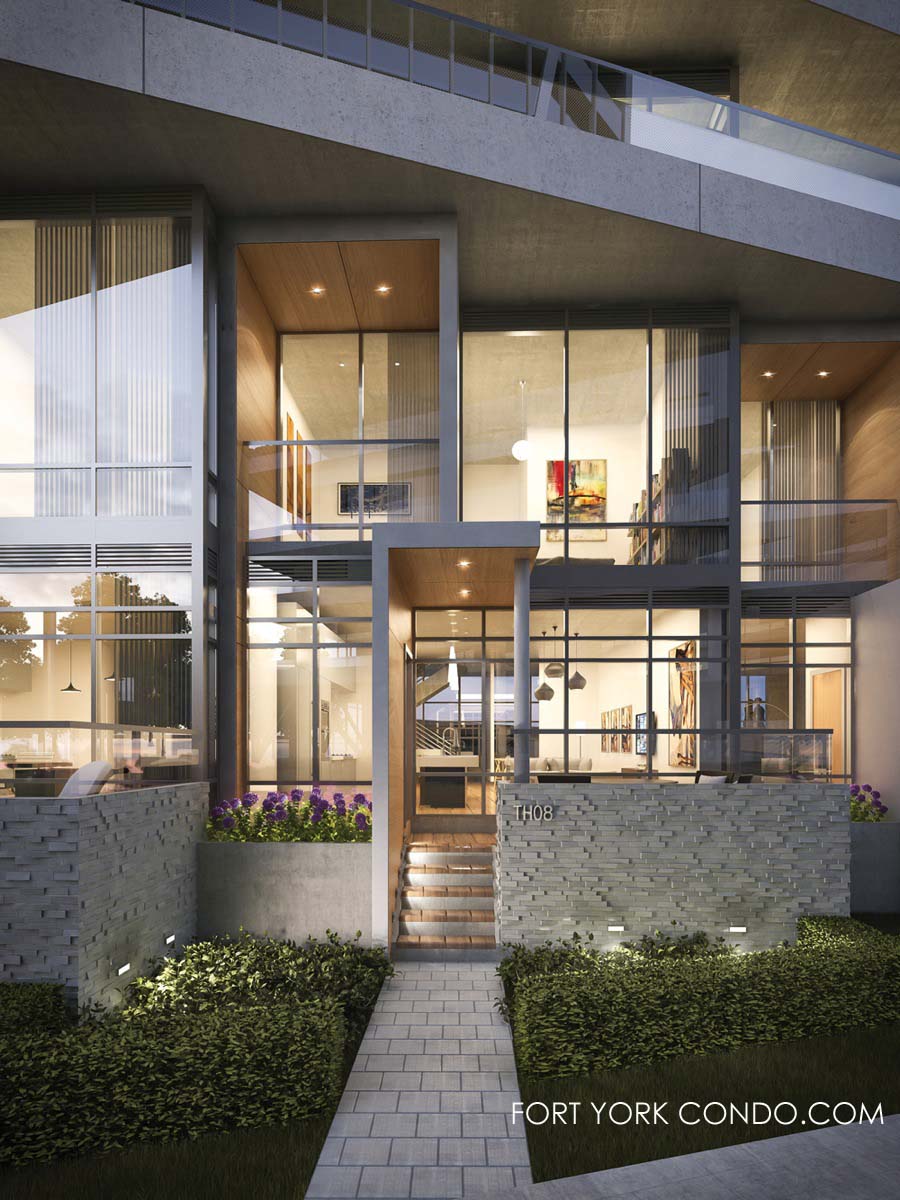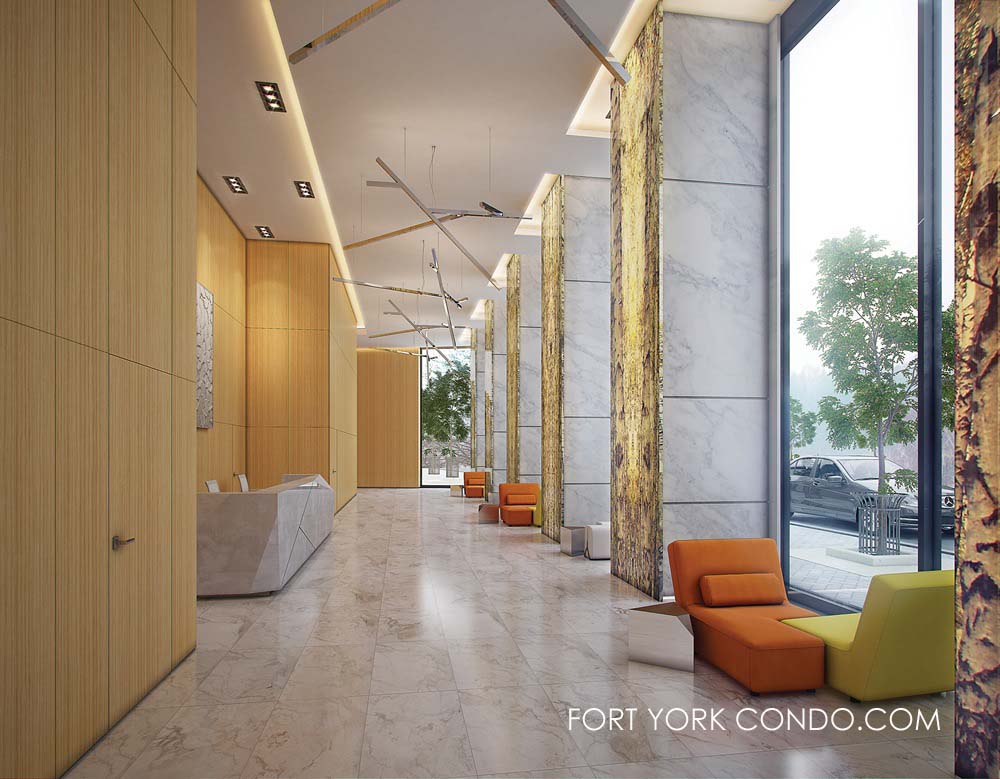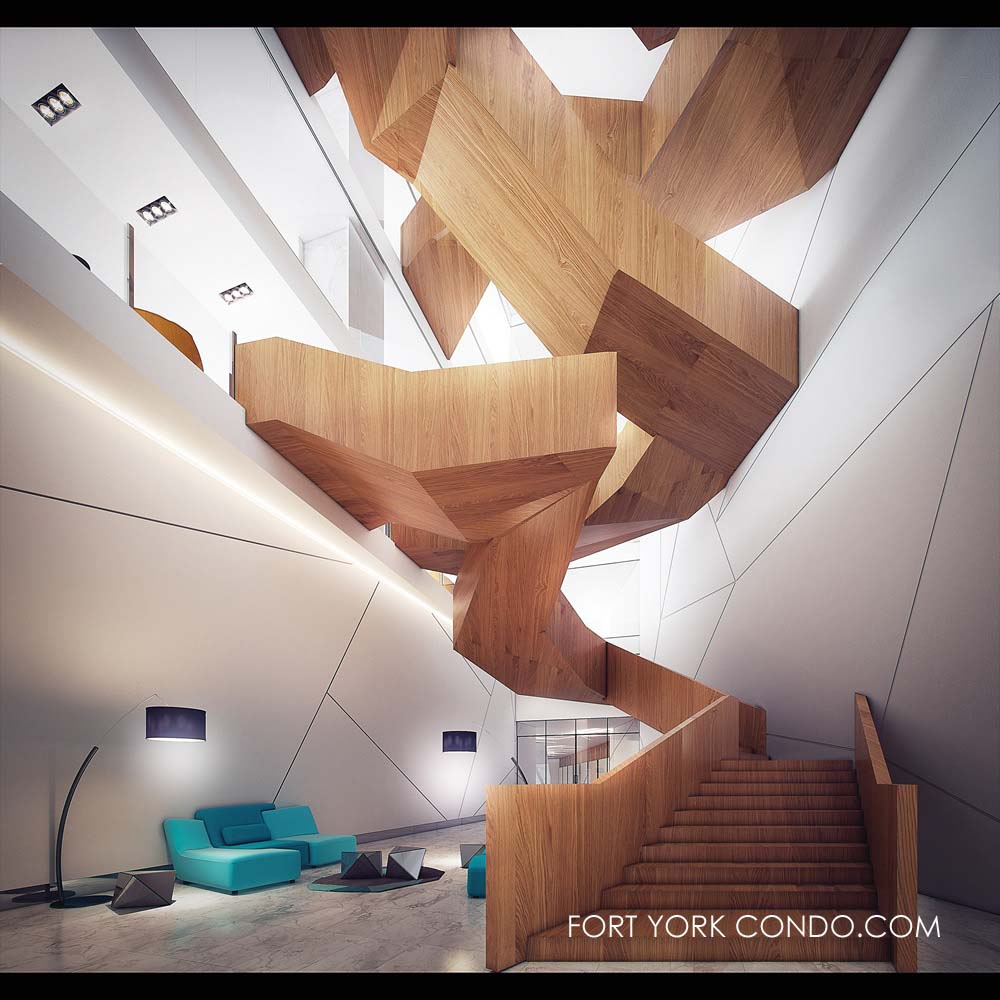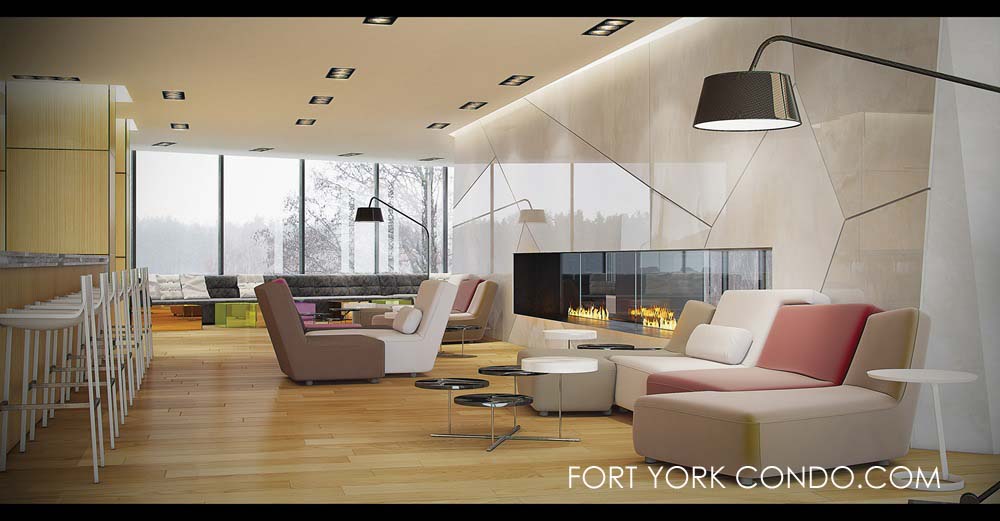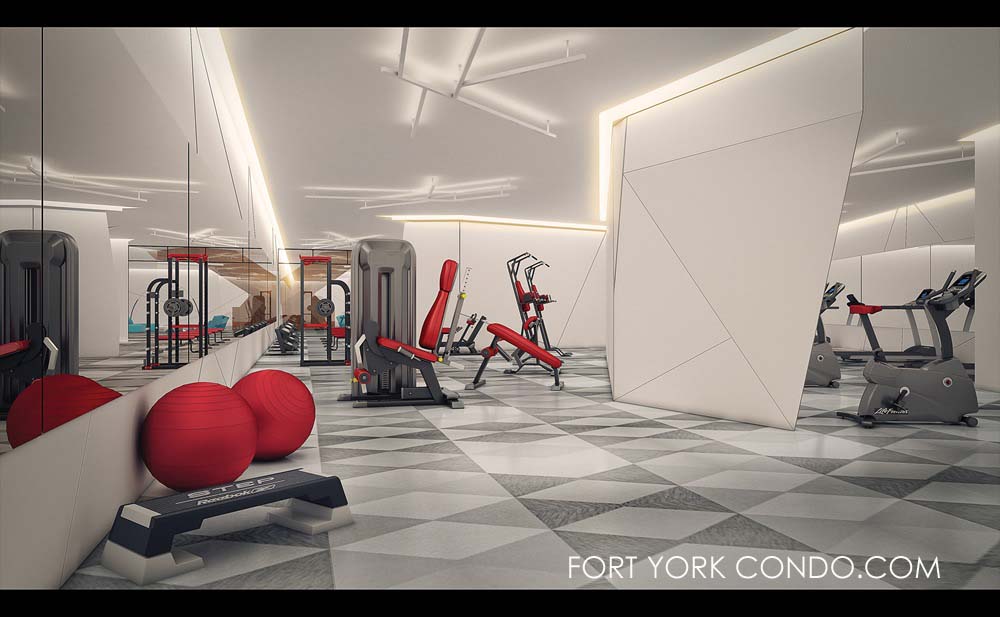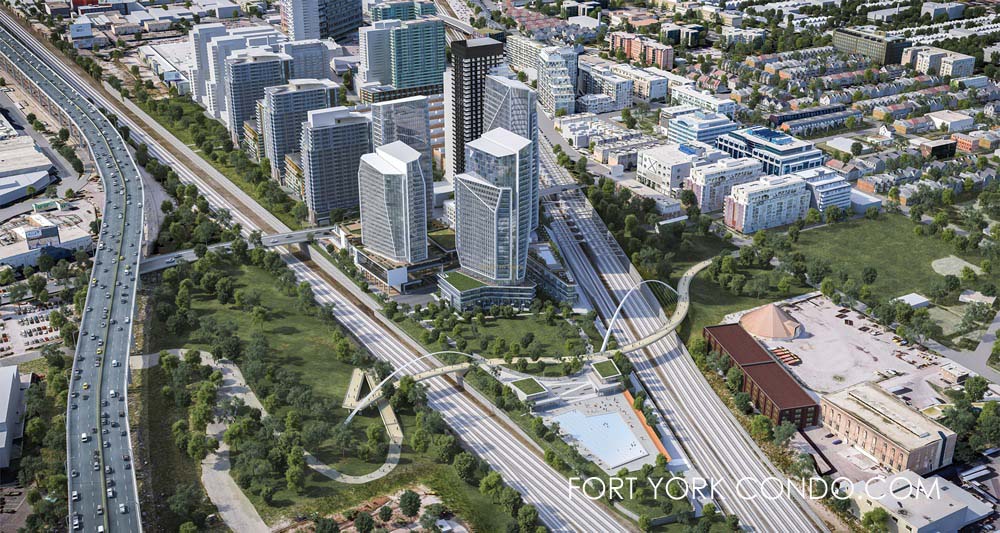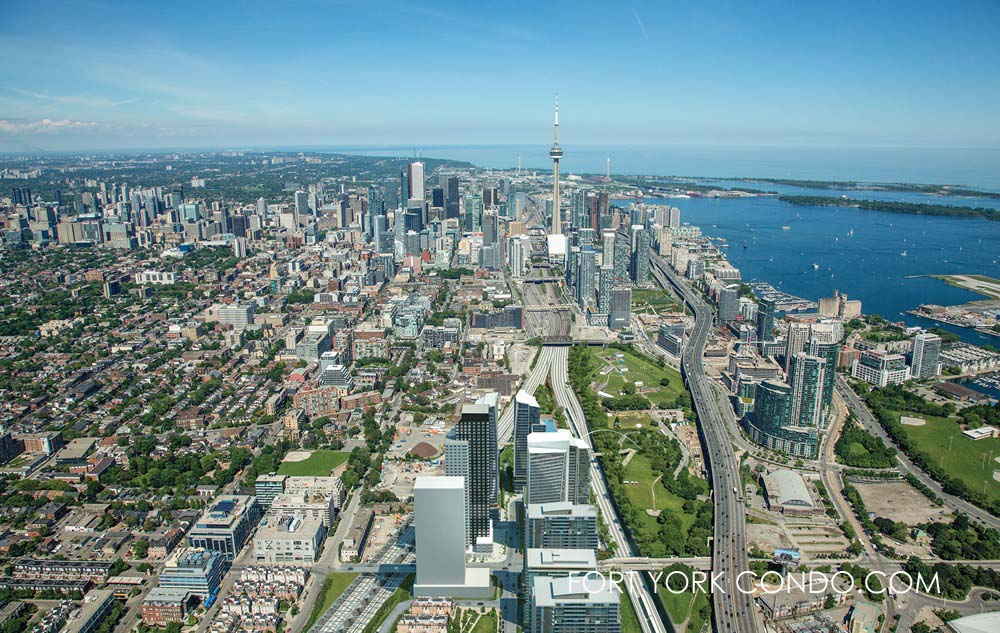 Garrison Point Floor Plans
Garrison Point Typical Tower Floor Plans
One Bedroom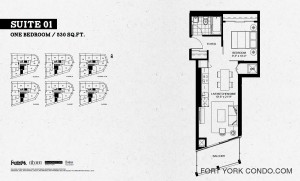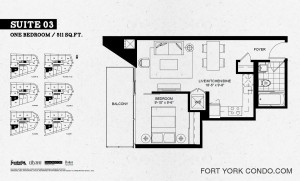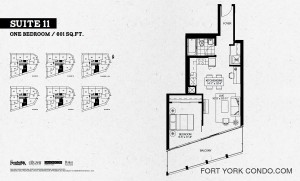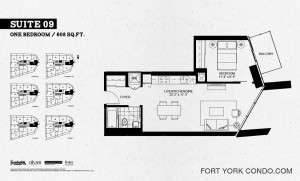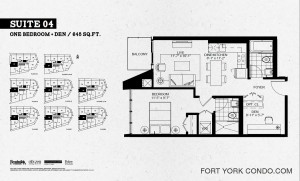 One Bedroom + Den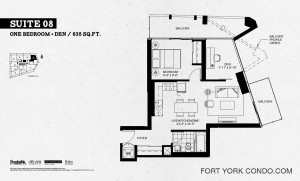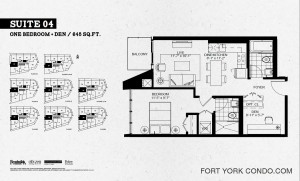 Two Bedroom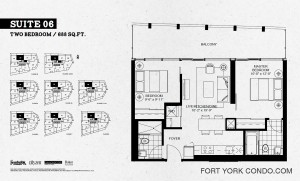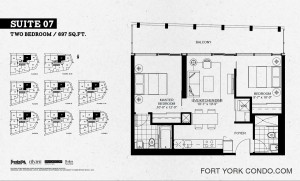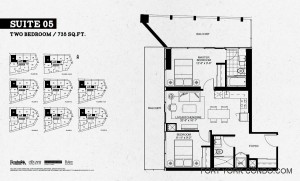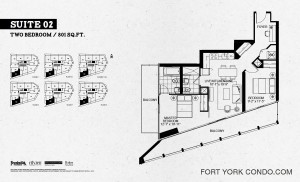 Two Bedroom + Den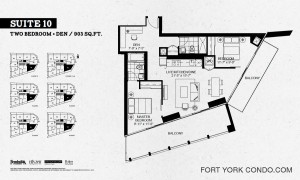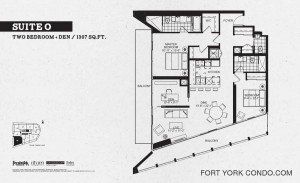 Garrison Point Podium Floor Plans
One Bedroom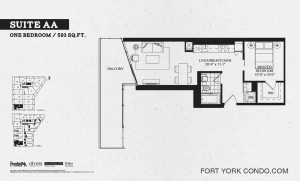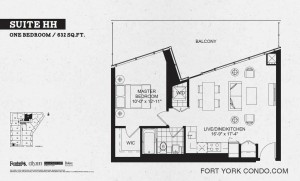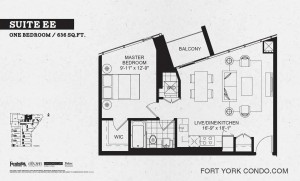 One Bedroom + Den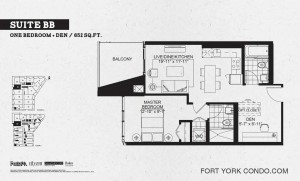 Two Bedroom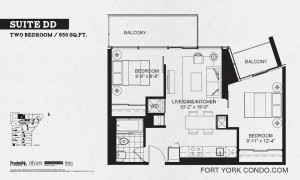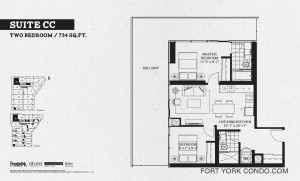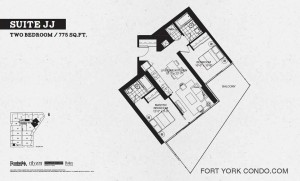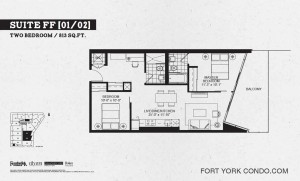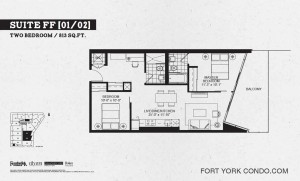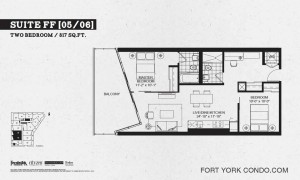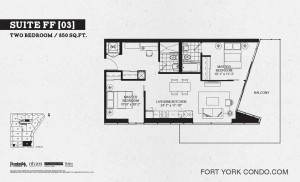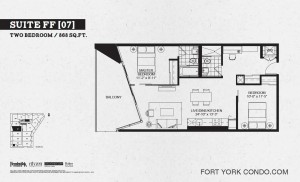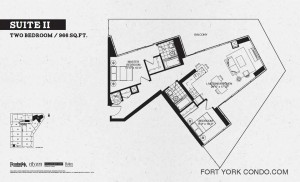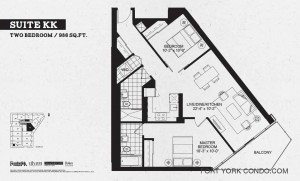 Garrison Point Terrace Floor Plans
One Bedroom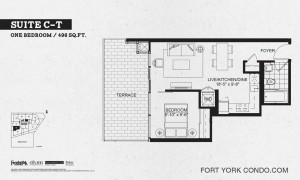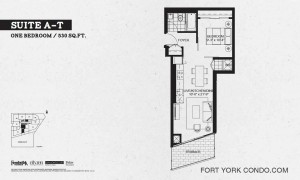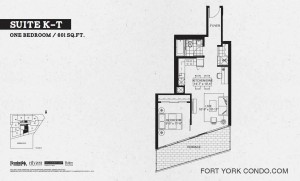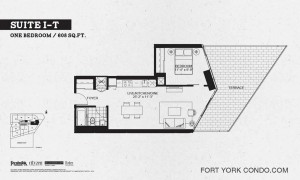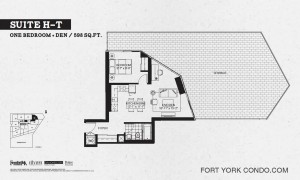 One Bedroom + Den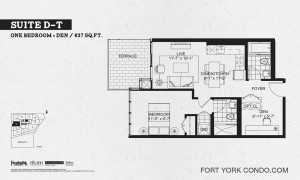 Two Bedroom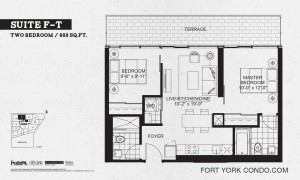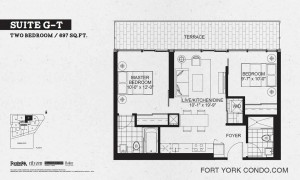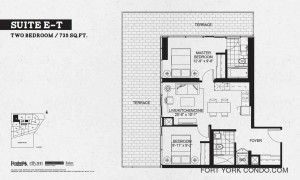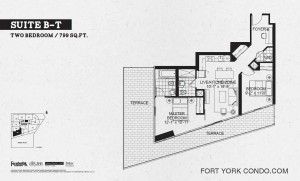 Two Bedroom + Den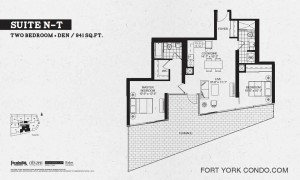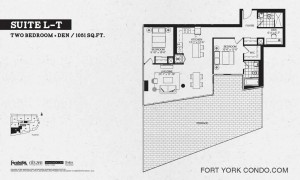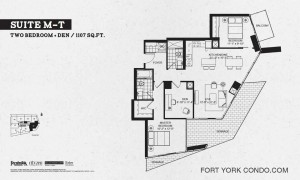 Garrison Point Penthouse Floor Plans
One Bedroom + Den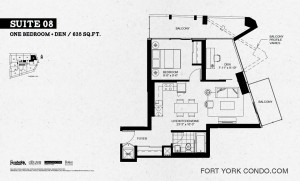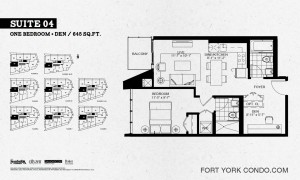 Two Bedroom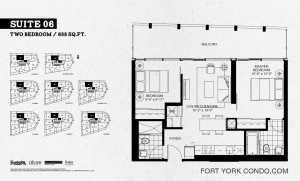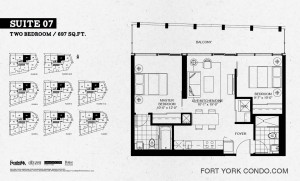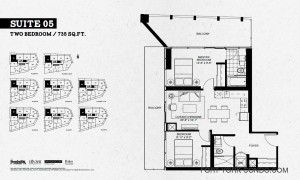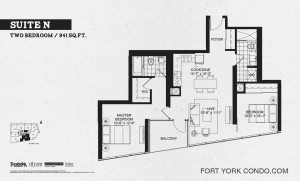 Two Bedroom + Den